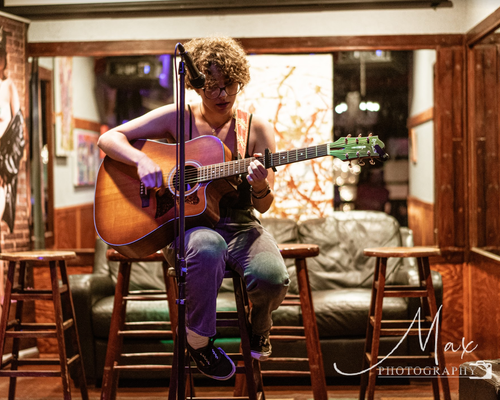 All proceeds go to Planned Parenthood. Receipts posted on @prophetsguild on Instagram.
Read more…
close
The Mother Shipton Prophets' Guild is the experimental folk project of New York-based composer and multi-instrumentalist Emma Steen. The Prophets' Guild's sound blends Steen's love of folk revivalist material, protest songs, and madrigals with her progressive rock background. Steen has worked with several bands, among them Pandafan, Prosody, Green Tongue Twist, Heart's Story, One Man Vibe Machine, and zack, and began doing session work as a bassist for solo artists such as Sarah Gross, Rachel Chevat, Elise Noelle, and Suzzy Roche. Altogether, Steen's work appears on over 40 albums, EPs, and singles.  
The Prophets' Guild's latest album, Thieves Cannot be True to Another: Companion Music to Henry IV Part 1 is currently out on all streaming platforms, and her next two EPs are due to be released this winter and spring, respectively. 
Steen is also currently pursuing a Masters in composition under such names as Silas Brown (Anne Akiko Meyers), Sloan Wainwright, and Peter Denenberg (The Spin Doctors) among others. Steen is going into the studio again this spring to begin recording her next album. Steen can be often be found putting stickers on her laptop, maining Pyro in TF2, or dipping apple slices in honey. 
Joan of Arc
The Mother Shipton Prophets' Guild