Biographies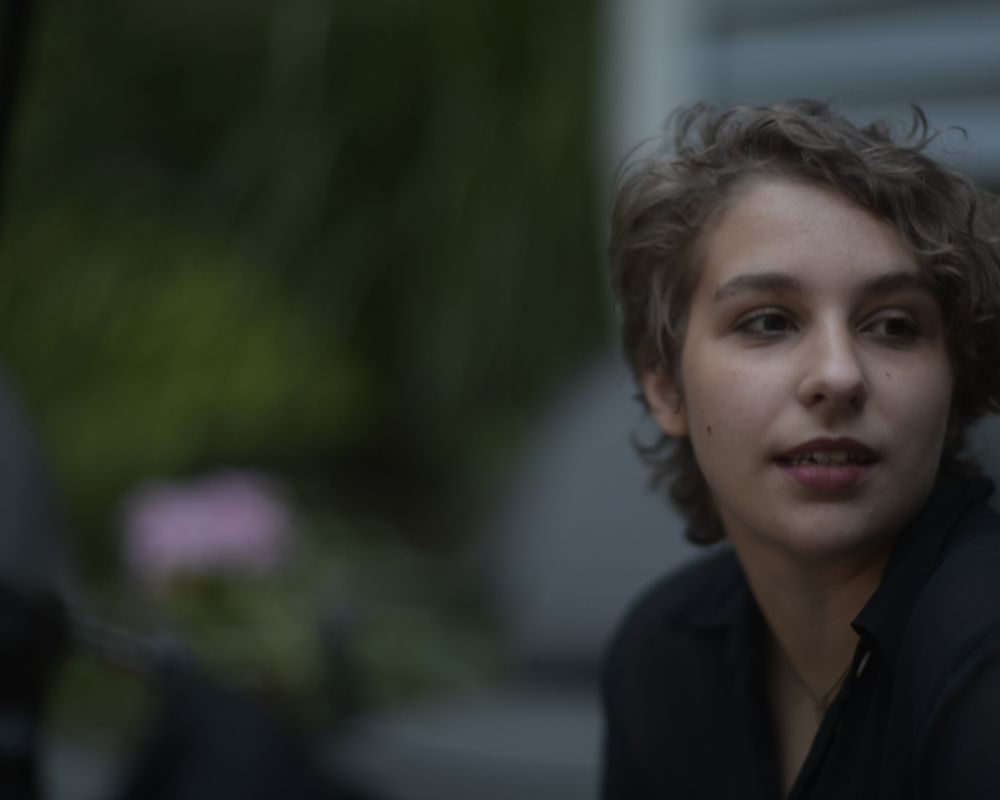 The Mother Shipton Prophets' Guild is the experimental folk project of New York-based composer and multi-instrumentalist Emma Steen. The Prophets' Guild's sound blends Steen's love of folk revivalist material, protest songs, and madrigals with her progressive rock background, drawing influence from the melodic skill of Joni Mitchell and Neil Young and from the atmospheric virtuosity of Steven Wilson and Arc Iris.
Steen's work is also an ongoing study of ethnomusicology and performance art, as much of her music has roots in Celtic and Appalachian folk, and mediaeval secular music. She is an avid collector of instruments, and works with a rotating cast of collaborators, most notably producer and technician Andrew Breazna (Queen Cabbage, Dumpster), and Greg Hunter (The Mops, Powerviolets, Purchase Symphony Orchestra). 
A NYC native, Steen was from an early age exposed to musical theatre, opera, and jazz, but her passion for music didn't truly arise until she first heard the music of Welsh singer-songwriter Jem. During her highschool years, while pursuing a career in the Off-Broadway theatre scene, she quietly wrote hundreds of songs, teaching herself guitar, bass, and piano and meticulously documenting them in her notebooks.
She eventually began taking music lessons at School of Rock NYC, with Kathy Sheppard (In Absentia, Drown in Five, New Jersey Symphony Orchestra) and Jef Brown (Gospel of Mars). In 2016, the summer before she left for college, she began recording her songs on GarageBand, self-releasing them under the name Mother Shipton, the name of a little-known mediaeval doomsday prophet. When she discovered that several others had also adopted that moniker, she re-christened her project The Mother Shipton Prophets' Guild.
While in college, she joined several bands, among them Pandafan, Prosody, Green Tongue Twist, Heart's Story, One Man Vibe Machine, and zack, and began doing session work as a bassist for solo artists such as Sarah Gross, Rachel Chevat, and Elise Noelle. Altogether, Steen's work appears on over 40 albums, EPs, and singles. 
In late 2019, Steen played bass on a new song by Suzzy Roche (The Roches) engineered by Joe Ferry (The Big Ska Band, Huey Lewis and the News, The Roches). She has performed multiple times with NYC cover outfit Losers Lounge, and has toured New York, Washington DC, and Vermont with Pandafan. Her punk project, Prosody, opened for Michaele Graves (the Misfits) in 2018. Her 2018 song "Darren's Happy Disco Fun Time" was featured on GeekBeat Radio, which she has also guest hosted several times. 
MSPG's sophomore release, HONEYDEW, is slated for release on January 7th, 2022. 
Emma, Greg, and Andrew will be returning to the studio in the winter to start production for their third record.